Get certified in two easy steps
Self-Paced
JHSC Part 1 Online
Gain a fundamental understanding of the roles and responsibilities of a JHSC member, hazard recognition, workplace inspections and legal requirements.
Explore
Distance Learning
JHSC Part 2 Online
Practice the process of hazard recognition, assessment, control and evaluation and create draft action plans and recommendations for your workplace.
More Information
After completing JHSC Part 2, you can join your Joint Health & Safety Committee as a Certified Member. We take care of the registration paperwork with the Ministry of Labour, Training and Skills Development for you so you can focus on creating a safer workplace.
The most flexible and convenient way to get certified
At Your Pace
Complete your training on your schedule, from wherever you happen to be.
Easy to Use
No need to download additional software. Simply open your web browser and you're ready to learn.
Here to Help
Our Client Success Team is available for live troubleshooting if you run into issues.
Stay Compliant
All of our JHSC trainings are approved by Ontario's Chief Prevention Officer.
Industry Expertise
Learn how to apply what you learn to your industry with the help of our health & safety experts.
Tools & Resources
Includes forms and templates for you to use as a member of your organization's JHSC.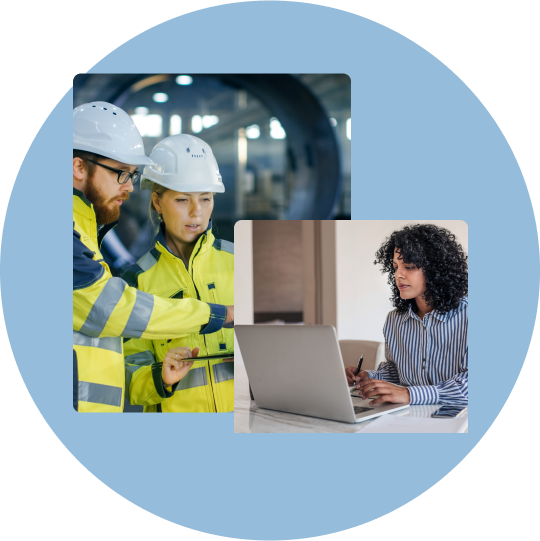 Save valuable time
(and money, too)
Online JHSC Certification is our most convenient and affordable way to become certified. You'll save $50 compared to buying JHSC courses individually, and save valuable time, too.

Certification valid for 3 years

Relatable to any industry

CPO-Approved
As required by the Joint Health & Safety Certification Program Standard from the Ministry of Labour, Training and Skills Development, JHSC Part 1 Online Self-Paced must be fully completed within 30 days from the day you start the course. To become fully JHSC Certified, JHSC Part 2 must be completed within 12 months of completing JHSC Part 1. Got questions about JHSC Certification? Check out our JHSC FAQ page for more information. 
Trusted by some of the world's biggest and best organizations