What do you need help with?
✓  Pandemic Policy & Program Development
✓  PPE Assessments & Recommendations
✓  Training for Employees & Supervisors
✓  Reopening / Return to Work Plan
✓  In the Event of a Workplace Outbreak
✓  Self-Assessments & Health Screening Program Development
✓  Workplace Policy Review & Recommendations
✓  Physical Distancing Plan Assistance
✓  Work Refusals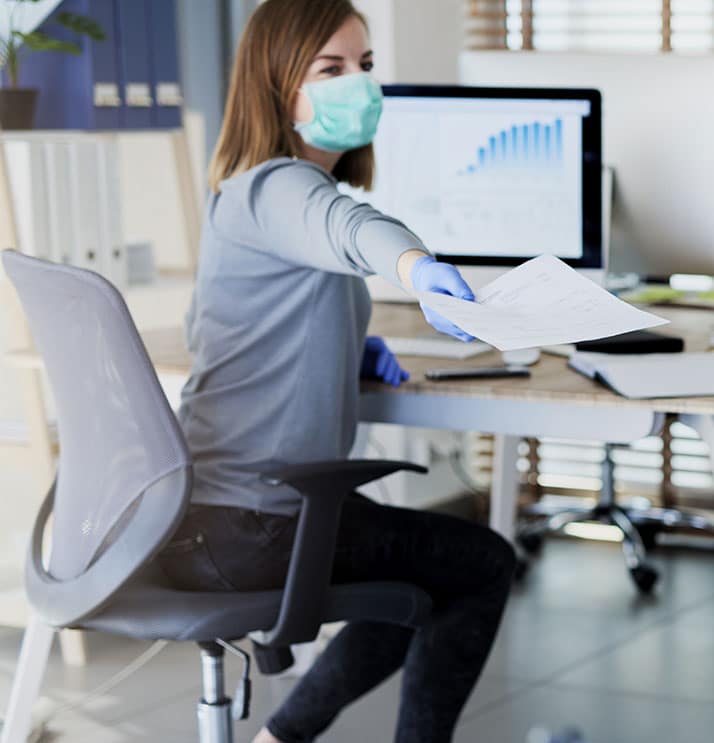 How it Works
Discovery Call
15-30 minute chat where we learn more about your workplace and the challenges you're facing.
Proposed Solutions
We'll provide you with a proposal detailing the various options for you to choose from. You can determine OSG's level if involvement - we can provide advice as well as complete the project on your behalf. We are to work with you so that your budget and timelines can be met. 
Solution Implementation
Our consultants get to work helping you safely operate. We take a collaborative approach throughout the project, checking in to see if any of your requirements have changed. Even after the project is finished, we are here to answer questions to ensure that the program you are implementing is successful throughout its duration.
Pricing
The investment will depend on the level of support your organization is looking for. That's why we work with you during the discovery call so our proposal and quote can be tailored to fit your needs and budget.
Book Your Discovery Call Today
Fill out the form below and one of our team members will email you to set up a discovery call appointment.
Questions? Call us at 1.800.815.9980