Respirator Fit Testing
Tight-fitting respirators are only effective if they properly fit the worker's face and provide an adequate seal. If your workers are required to use tight-fitting respirators, a fit test must be performed to ensure its fit.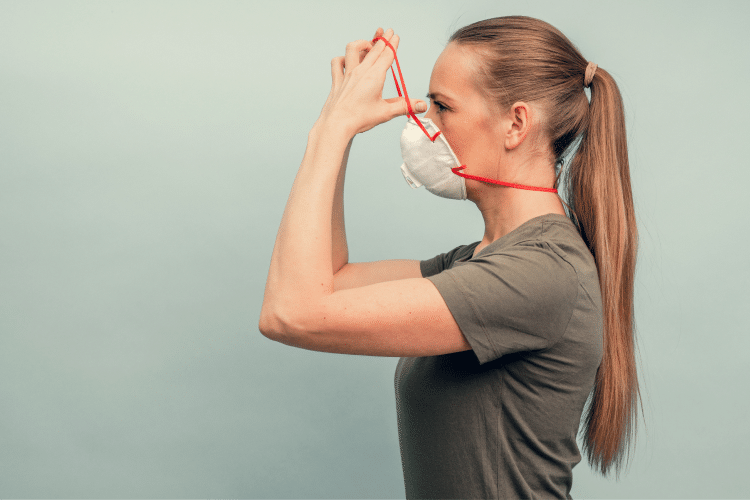 The Evaluation Process
Our experienced evaluators will demonstrate how to achieve a proper seal with the respirators that are used in your workplace, and then proceed to perform the fit test. Participants will complete a series of test exercises while wearing their respirator, while our evaluator ensures appropriate seal around the face.
Who should be evaluated?
All workers who are required to wear a tight-fitting respirator, including disposable respirators. Your fit test should be completed prior to the initial use of a respirator and every two years afterwards, in accordance with CSA standard z94.4, 9.16. Unsure if you require fit testing? Here is everything employers need to know about respirator fit testing.
You will need to be fit tested prior to the two-year mark if you are using a different respirator make or model, if you gain or lose a significant amount of weight or if you have facial surgery, facial scarring, or dental work that affects the jaw/face structure.
How to prepare for a fit test
Ensure participants have been trained on your organization's Respiratory Program, and that appropriate respirators for the type of work have been identified
Only participants that have passed their medical assessment and have been cleared by a medical professional to don a respirator my get fit tested
Participants must bring their own respirator
Bring any additional PPE normally worn that could interfere with the respirator's seal (safety glasses, face shields, hearing protection, etc.)
Participants must be clean-shaven where the respirator seals with your face
To book your Respirator Fit Test please complete this form and our team will be in touch with scheduling availability.
You may also like
Online Respirator Protection Training
$35.00
Learn more
OSG OnDemand Consulting
Contact for Pricing
Learn more
Questions? Call us at 1.800.815.9980