WSIB Health & Safety Excellence Program
Get money back from the WSIB for improving your Health & Safey Program.
You get to focus on safety topics that are important to your organization. We provide resources to help you in those areas. When you implement changes, you get rewarded in the form of rebates directly from the WSIB.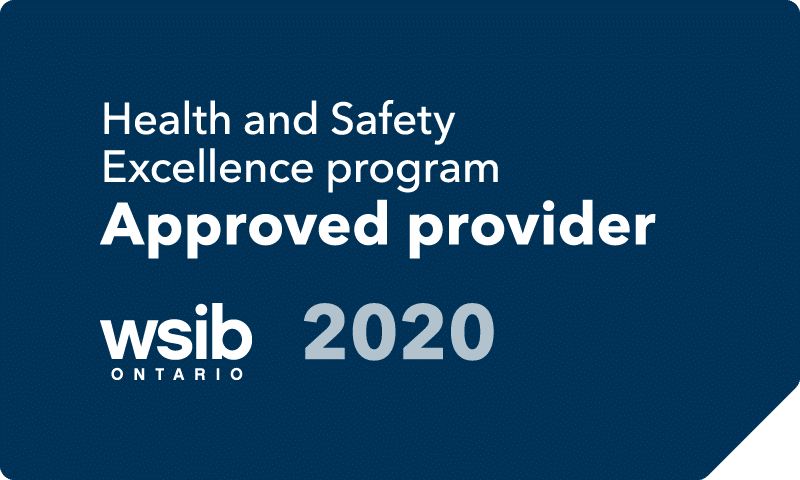 Earn Rebates
You can earn up to 10% of your annual insurance premium back by taking steps to improve your health & safety program.

Support
OSG will guide you through your health and safety journey, whether you are just getting started, or improving your existing program. 

Healthier Workplace
You'll be given proven tools that you can use to reduce hazards and create a strong culture of safety.  
How does it work?
Register for the program through OSG

Complete an assessment to help determine where you should start in your health & safety journey

Develop an action plan to work on the health & safety topics of your choice

With the help of OSG, learn and implement the safety topics you've chosen

Submit evidence of your completion for review by a WSIB validator

Receive a rebate on your WSIB premiums