Are Your Supervisors Trained on These Mandatory Topics?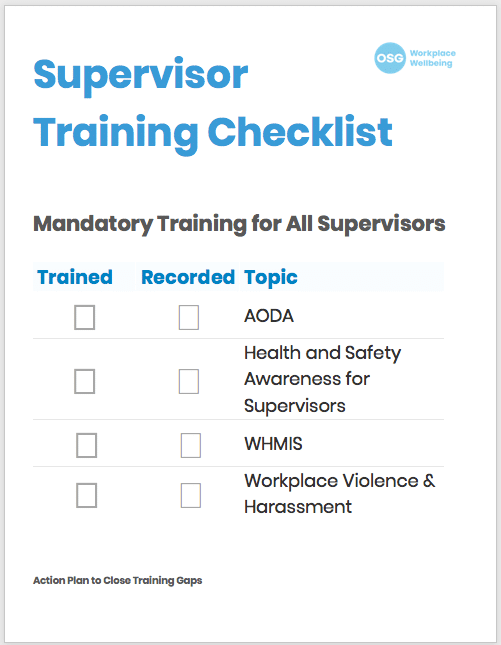 Certain training is a legal requirement in Ontario.
According to the Occupational Health and Safety Act (section 25.2 (c)), employers must appoint a competent person as a supervisor. Having competent supervisors is great for business, and employers that define and manage competencies send a powerful message regarding the importance of knowledge, skill, ability and the desire to perform.
Training your supervisors will allow you to comply with Ontario's workplace legislation and protect your workers from injuries! 
Download the Checklist for Free
Fill out the form below to get instant access to the Supervisor Training Checklist
A Microsoft Word Document will automatically begin downloading when you press the button.